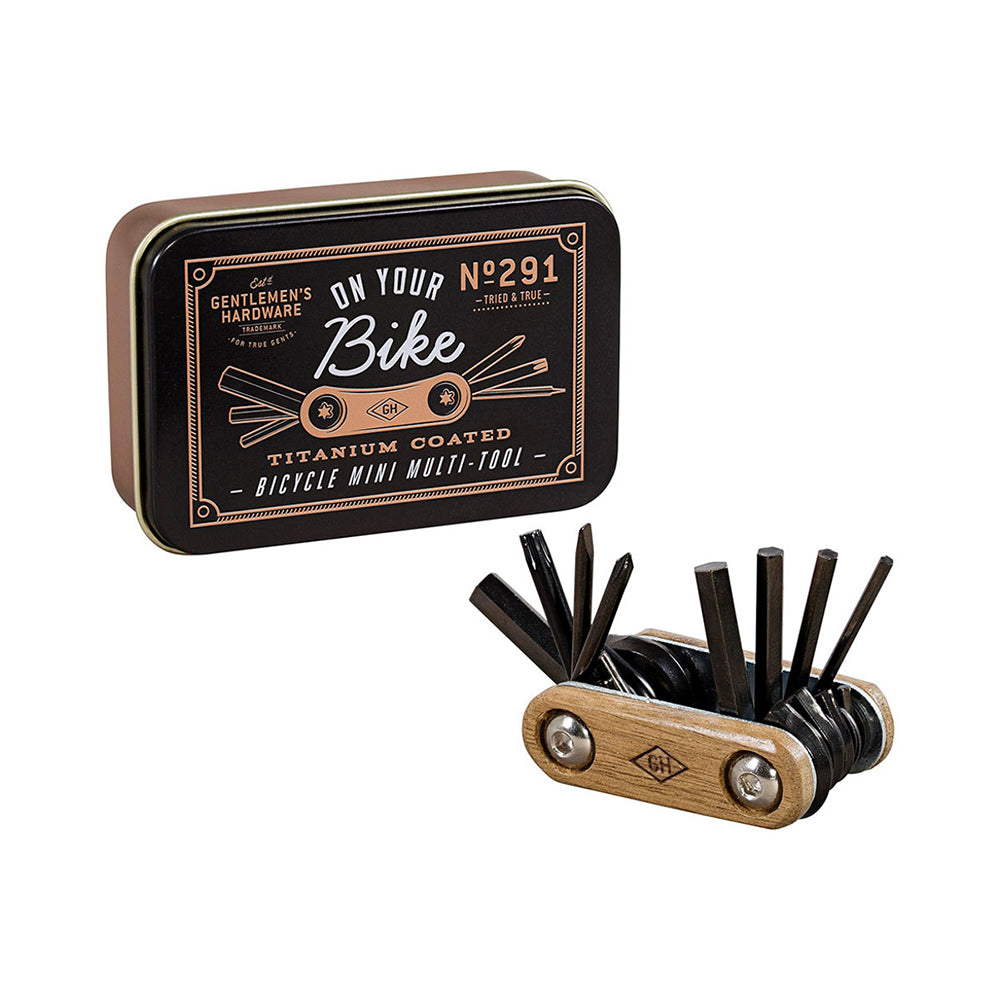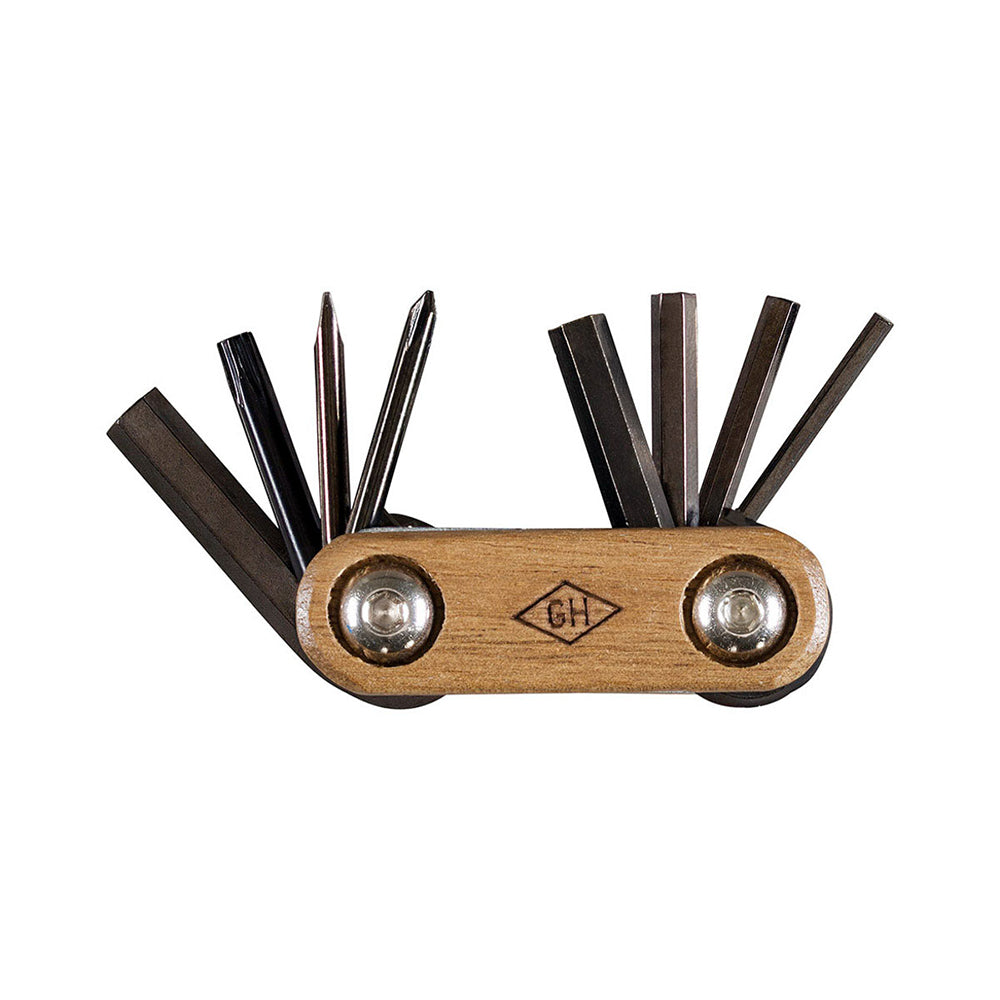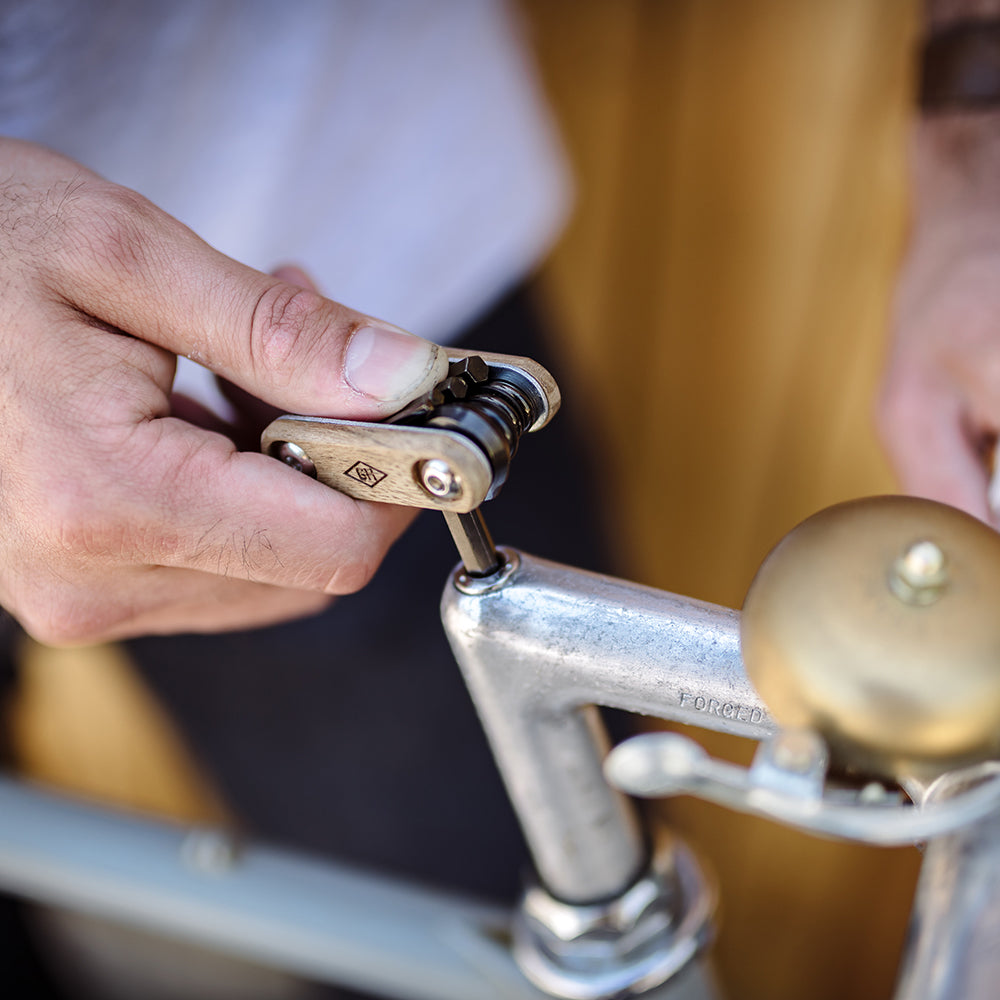 Pocket Bicycle Multi-Tool
Keep your wheels turning when you have the Pocket Bicycle Multi-Tool to hand. A nifty bit of kit with a ball-end hex key set, chain breaker tool, spanner set and socket tri-tool, plus other essential instruments. It may be small but it's definitely strong - the tools are coated in titanium and held firmly in place with chunky bolts. Stores away in its own wooden box.
PRINT TO ORDER
*Please allow 2 - 4 working days for processing your order. All orders are print on demand so this includes printing and packing times. Once processed they will be shipped for delivery.
UK SHIPPING
Royal Mail TRACKED Delivery - £3.95 (FREE OVER £50) 
EUROPE SHIPPING
Zone 1: Belgium, France, Germany, Ireland, Italy, Netherlands, Portugal, Spain, Poland
Fully TRACKED Delivery - £7.95 (FREE OVER £80) (5-14 working days*)
Zone 2: Croatia, Cyprus, Hungary, Latvia, Lithuania, Luxembourg, Malta, Estonia, Slovakia, Slovenia, Romania, Bulgaria, Austria, Czechia, Denmark, Finland, Greece, Sweden
Fully TRACKED Delivery - £9.95 (FREE OVER £90) (5-14 working days*)
USA SHIPPING
USPS TRACKED Delivery - £9.95 (7-10 working days*)

DHL Express Delivery - £20.00 (FREE OVER £100) (2 working days*)
INTERNATIONAL SHIPPING
Zone 1: Australia, Canada, Hong Kong, Israel, Malaysia, Singapore, United Arab Emirates, China, New Zealand, Norway, Switzerland, South Africa, Turkey, Russia, Australia, Brazil, Iceland, Japan, Mexico, Monaco, Thailand, Belarus, Oman, Brunei, Taiwan
Fully TRACKED Delivery - £12.95 (FREE OVER £100) (6-20 working days*)

Zone 2: Saudi Arabia, South Korea, Algeria, Argentina, Azerbaijan, Bahrain, Bangladesh, Cambodia, Chile, Colombia, Costa Rica, India, Indonesia, Kuwait, Morocco, Peru, Philippines, Qatar, Sri Lanka, Puerto Rico, Uruguay, Pakistan, Vietnam, U.S. Outlying Island
Fully TRACKED Delivery - £19.95 (FREE OVER £120) (6-20 working days*)
For more information including our exchange policy please 

click here