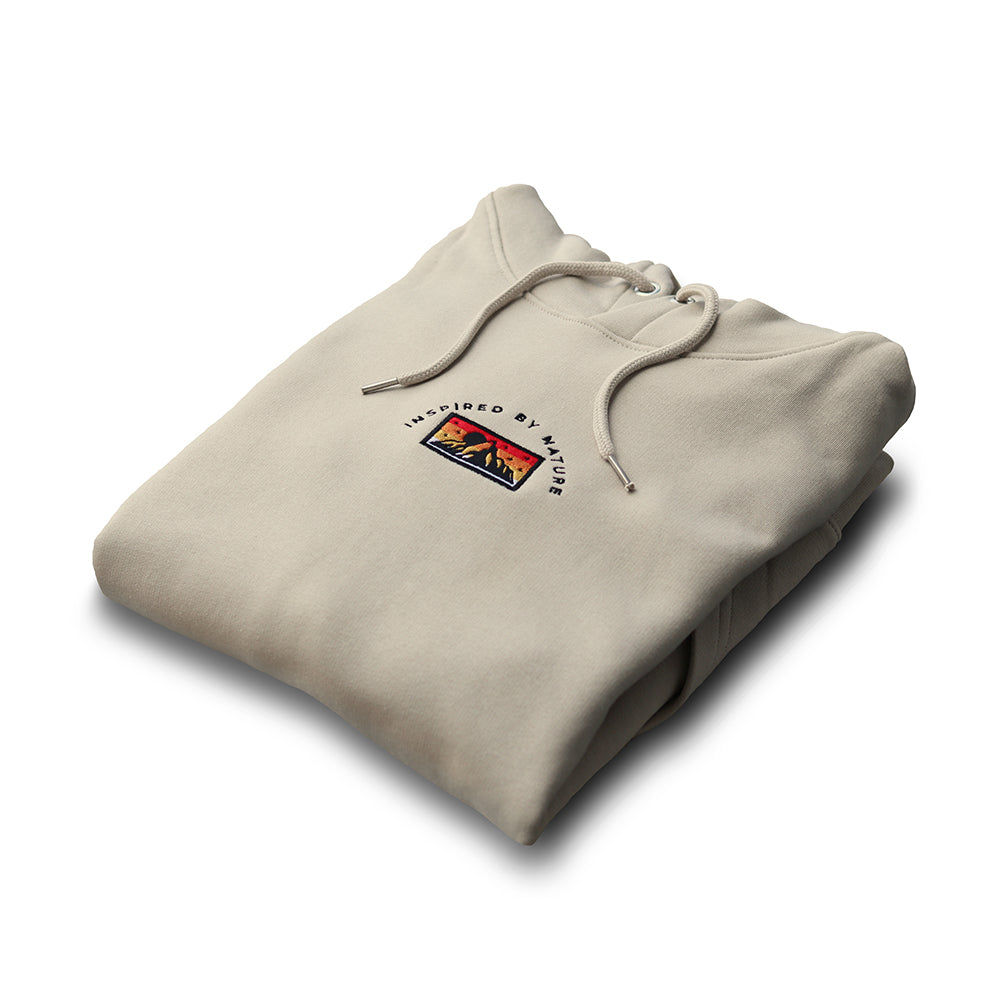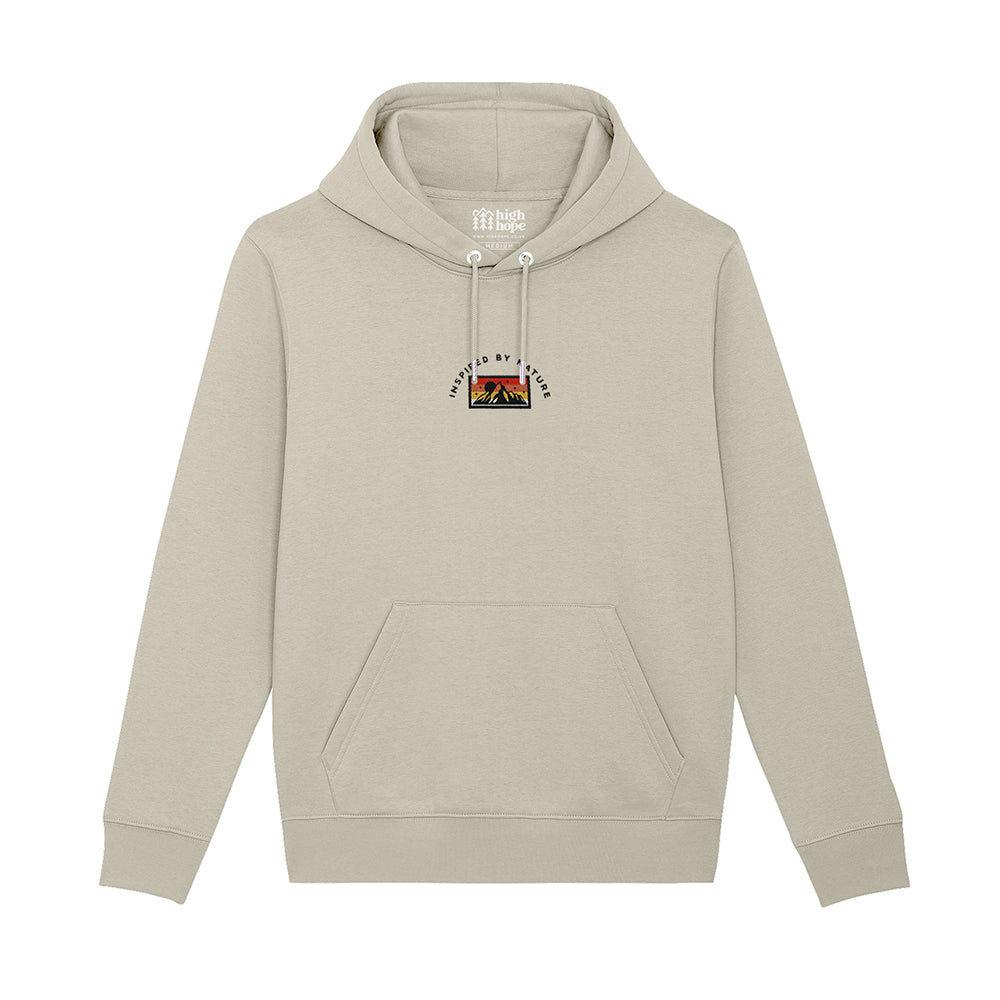 Inspired By Nature Embroidered Hoodie
Inspired By Nature embroidered design on the front
85% Combed Organic Cotton / 15% Recycled Polyester
Classic Men's / Unisex Hoodie
Fair Trade - Supplied by our FWF Registered Supplier
Designed, embroidered and shipped from our studio in Hertfordshire, UK.
PRINT TO ORDER
*Please allow 2 - 4 working days for processing your order. All orders are print on demand so this includes printing and packing times. Once processed they will be shipped for delivery.
UK SHIPPING
Royal Mail TRACKED Delivery - £3.95 (FREE OVER £50) 
EUROPE SHIPPING
Zone 1: Belgium, France, Germany, Ireland, Italy, Netherlands, Portugal, Spain, Poland
Fully TRACKED Delivery - £7.95 (FREE OVER £80) (5-14 working days*)
Zone 2: Croatia, Cyprus, Hungary, Latvia, Lithuania, Luxembourg, Malta, Estonia, Slovakia, Slovenia, Romania, Bulgaria, Austria, Czechia, Denmark, Finland, Greece, Sweden
Fully TRACKED Delivery - £9.95 (FREE OVER £90) (5-14 working days*)
USA SHIPPING
USPS TRACKED Delivery - £9.95 (7-10 working days*)

DHL Express Delivery - £20.00 (FREE OVER £100) (2 working days*)
INTERNATIONAL SHIPPING
Zone 1: Australia, Canada, Hong Kong, Israel, Malaysia, Singapore, United Arab Emirates, China, New Zealand, Norway, Switzerland, South Africa, Turkey, Russia, Australia, Brazil, Iceland, Japan, Mexico, Monaco, Thailand, Belarus, Oman, Brunei, Taiwan
Fully TRACKED Delivery - £12.95 (FREE OVER £100) (6-20 working days*)

Zone 2: Saudi Arabia, South Korea, Algeria, Argentina, Azerbaijan, Bahrain, Bangladesh, Cambodia, Chile, Colombia, Costa Rica, India, Indonesia, Kuwait, Morocco, Peru, Philippines, Qatar, Sri Lanka, Puerto Rico, Uruguay, Pakistan, Vietnam, U.S. Outlying Island
Fully TRACKED Delivery - £19.95 (FREE OVER £120) (6-20 working days*)
For more information including our exchange policy please 

click here